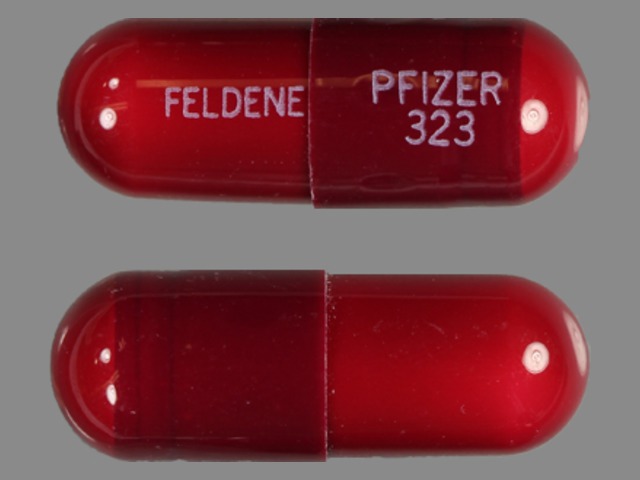 Feldene Gel, generally called as Piroxicam, is the brand name of a non-steroidal anti-inflammatory agent (NSAID) along with analgesic and antipyretic properties. It is topically used for treating acute soft tissue injuries like sprains, strains and tendonitis no more than two weeks. In addition, it can reduce the systemic and synovial fluid rheumatoid factor production in patients suffering from seropositive rheumatoid arthritis.
What Is Feldene Gel?
The productions of chemicals causing pain and inflammation are prevented by Feldene Gel. It can also be taken in the form of tablets and capsules; however, other drugs are usually preferred for this mode.
When used topically, it acts only on the part of the body where it has been applied rather than the whole body. It is then absorbed by the skin and targets the affected area having inflammation, like muscles. This mode of application ensures that the quantity of drug in the body is limited and hence chances of side-effects are reduced. It is usually prescribed only to adults.
Usage of Feldene Gel
Feldene Gel can be used to treat the following conditions:
Osteoarthritic pain in the superficial joint like the knee
Periarthritis or inflammation of the tissues around a joint
Tennis elbow or epicondylitis
Inflammation of tendon or tendinitis
Inflammation of the tendon sheath or tenosynovitis
Pain and inflammation caused due to injury to muscles or bones like sprains or strains
How to Use Feldene Gel
Before Using Feldene Gel
It is important that you should ensure whether Feldene Gel can be used by you and how to use it correctly. Before using Feldence Gel, the doctor should be informed:
If you are pregnant, trying to conceive or breast feeding;
If you have any allergies or have asthma;
If you are suffering from any skin condition like eczema;
If you have experienced allergic reaction to any NSAIDs like aspirin, ibuprofen, diclofenac and indometacin or any other type of medicine.
How to Apply Feldene Gel
The gel should be applied only on healthy skin. It cannot be applied on skin which has a rash, infection, open wound or injury.
Around 1g or 3cm of the gel should be applied on the sore or swollen area, 3 to 4 times in a day.
Rub in the gel completely in the skin. Any gel left on the skin can cause temporary staining of the skin or the clothes.
Do not use bandage or covering on the affected area.
Ensure that hands are washed thoroughly after each application.
Possible Side Effects of Feldene Gel
Every person reacts differently to a medication. You may or may not experience the following side effects and also you may experience some side effects which are not even mentioned here. The commonly seen side effects of Feldene Gel are given below:
Redness or itching or skin
Contact dermatitis or allergic inflammation of the skin
Photosensitivity or abnormal reaction of the skin to light
Nausea
Indigestion and abdominal pain
Gastritis
Bronchospasm or narrowing of the airways which causes difficulty in breathing
Dos and Don'ts
Whenever you are visiting any doctor, dentist or pharmacist, you should inform them about you currently are using Feldene Gel. Before starting any new medication, the doctor should be informed about the use of Feldene gel.
Avoid any chance of getting the gel in the eye. If it does come in contact with the eyes, rinse eyes with water and inform the doctor immediately.
Never ingest the gel, and do not put it in the mouth or vagina.
Never share the medicine just because the symptoms seem similar. It has to be prescribed by a doctor.
Do not use the Feldene Gel for treating any condition without a prescription from the doctor.